We create websites, draw graphics and heat up your marketing
Hey! Hey!
We are three colleagues who decided to pool our skills and help people like you with their online business. We make awesome websites, creative graphics and with our marketing tricks we get you in front of people who are looking for you.
For us, it's not just about the work, it's also our fun. The creative process of putting together unique websites and designs is something we really enjoy. And nothing makes us happier than seeing how our work contributes to your success.
All with a personal touch and a heart from the Czech Republic 💖
What we are good at
Websites
In the digital world, the web is your home. We specialise in WordPress, creating unique, user-friendly and fully functional websites that perfectly represent your brand.
We are constantly keeping up to date with the latest trends and technologies to ensure your website is always up to date and ready to grow with your business. Most importantly, we understand your goals so we can create a solution that will deliver real results.
Pixel-per-pixel accurate
Visual communication is essential to shaping your brand image. From the creation of a unique logo, to website design, to a complete visual identity for your company – we provide a full service.
We pay attention to the details, whether it's colors, typography, or the layout of elements. We create a design that tells your story, reaching your target audience is our priority and our goal is to set you apart from the competition.
Marketing is a piece of cake for us
In the digital age, marketing is essential for success. Our goal is to create effective digital marketing strategies that help you connect with your target audience and increase brand awareness.
We understand the importance of strategy and analytics. Whether it's SEO, social media, email marketing, or PPC campaigns, our services are designed to maximize ROI and assist in achieving business goals. We offer a complete package of marketing services to move a business towards achieving its ambitions.
Our happy customers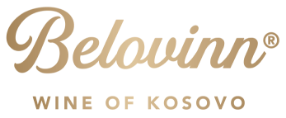 Who are we?
Maybe You?
We are always looking for new talents, send us your resume and references to click@czech.click